Use for stripping paint to metal, shaping and sanding plastic filler. Suggested backup pad 05579.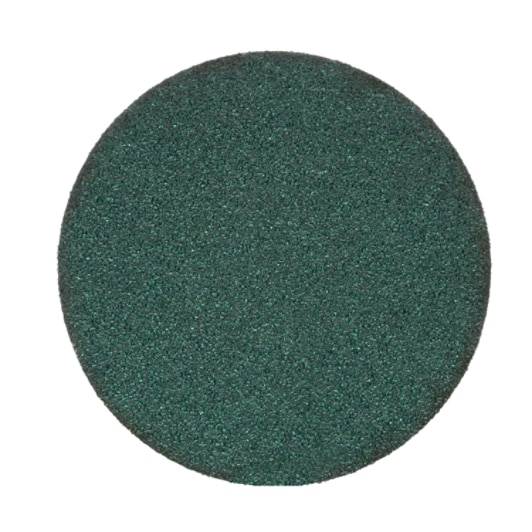 Available in no-hole and dust-free configurations
Abrasive Discs for a Variety of Surfaces
3M™ Stikit™ Green Corps™ Abrasive Disc 251U excels at deburring, filler shaping, metal shaping, paint removal and rust removal on automotive bodies. Green Corps™ products are made with a blend of abrasives including 3M's high performance ceramic abrasive grain which provides increased abrasive life and a faster cut rate. Use these discs on the following surfaces: clear coats, fiberglass, filler, metal, paint and plastic. Open coat construction reduces loading on fresh filler. Our 3M™ Stikit™ Green Corps™ Abrasive Discs are available in no-hole and dust-free configurations. Use these discs for dry sanding applications.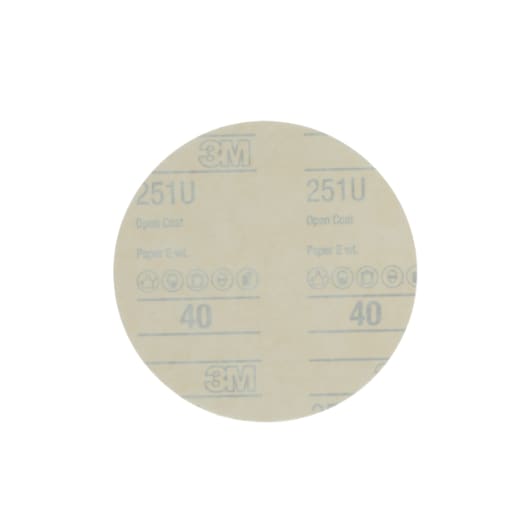 E weight backing and removes cleanly without residue
Heavy-weight E Backing Adds Durability
Green Corps™ abrasives are built on E weight backing to make them extremely durable for sanding paint, metal or fiberglass.
Easy Disc Changes
These abrasive discs are made with our 3M™ Stikit™ system, which offers convenient disc changes between grades or applications. Stikit™ discs come ready to use with a pressure sensitive adhesive coating on the backside so that attaching them to the disc pad is as simple as pressing on a sticker, yet they remove cleanly without leaving any sticky residue behind.