3M™ Automotive Refinish Masking Tape is designed to meet today's paint technicians requirements for masking before painting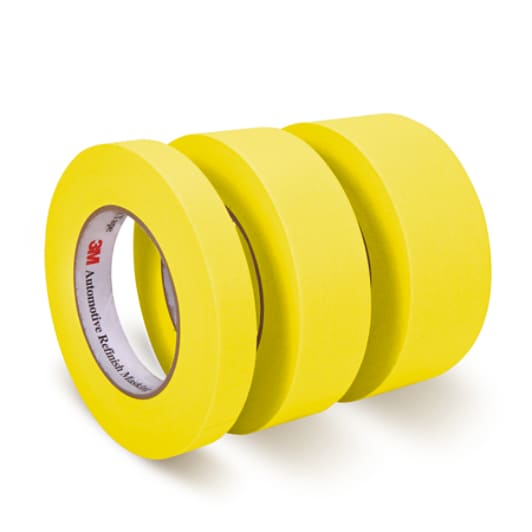 Designed specifically for the critical paint masking processes used in the collision repair industry
Moisture-Resistant Tape Sticks and Stays
The proprietary rubber-based adhesive delivers instant adhesion to a variety of automotive substrates including moldings, plastic, glass, metal, rubber and painted surfaces. Designed to withstand outdoor exposure, this tape is specially-treated for solvent and moisture resistance which minimizes bleed through. Given its ability to stick right away, 388N allows for fast and efficient application.
3M™ Automotive Refinish Masking Tape 388N is the result of a revolutionary manufacturing process, eliminating the use of solvents. 3M is recognized worldwide for its success in sustainable practices. This is a part of the continual investment in premier technologies to meet the needs of future generations.
Clean, Fast Removal without Adhesive Residue
The 3M™ engineer Automotive Refinish Masking Tape to meet today's paint technicians' requirements for masking before painting. This tape can resist temperatures up to 250°F (121°C) for up to 30 minutes. Once you're done painting, the tape removes cleanly and easily, in one piece — leaving behind no adhesive residue. 3M™ Automotive Refinish Masking Tape helps create smooth and precise paint jobs.