Scotch® Box Sealing Tape 375 is a superior performance packing tape that securely closes a wide variety of heavy weight box materials, including recycled fiberboard. The polypropylene film backing is easy to unwind and resists abrasion, moisture and scuffing. The backing easily conforms around edges and on rough surfaces for a tight seal.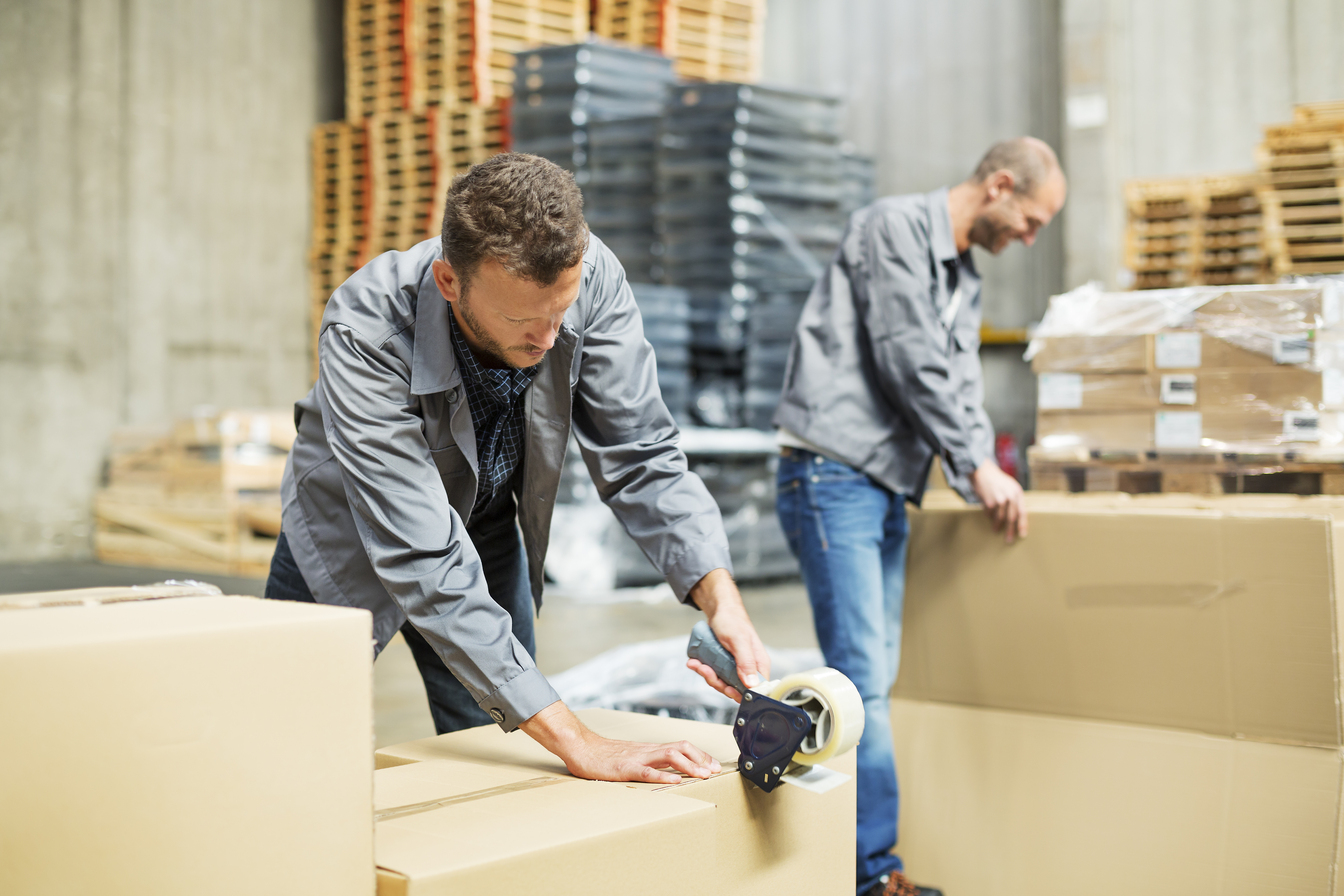 With its superior adhesive holding power and tensile strength, Scotch® Box Sealing Tape 375 is ideal for tightly sealing over-packed and heavy-weight packages.
Recommended Applications:
Heavy-duty packaging applications
Recycled liner paper and fiberboard
Boxes weighing up to 100 lbs.
Manual or automatic carton sealing
Secure Containment for Heavy Duty Applications
Scotch® Box Sealing Tape 375 features a biaxially oriented polypropylene film backing with pressure-sensitive rubber adhesive. It adheres instantly and consistently to most surfaces including cartons containing high levels of recycled content. It offers good edge tear and split resistance and meets FDA guidelines for indirect food contact.
Durable and Dependable
Heavy-duty box sealing tape, also known as packing tape or adhesive tape, is designed to securely close regular slotted containers (RSC) and packages used for moving, shipping and distribution. These tapes feature durability and high strength and work especially well on challenging recycled corrugate and fiberboard. Because it is consistent and reliable, heavy duty sealing tape is ideal for electronics, e-fulfillment, high value goods and general manufacturing.
Bringing Better Ideas to the Surface through Science and Innovation
The 3M Closure and Masking Systems Division applies the science of adhesion to deliver innovative solutions that improve the design and manufacturing processes of companies around the world. In the end, these technologies help customers deliver competitive products to the market faster and more efficiently.