Scotch® Electrician's Abrasive Roll A-3 is designed specifically for applications where electricity may be present. This non-conductive light-weight cloth sandpaper strip is useful for hand sanding to clean surfaces of rust, adhesives, or other contaminants prior to installation or maintenance of electrical parts.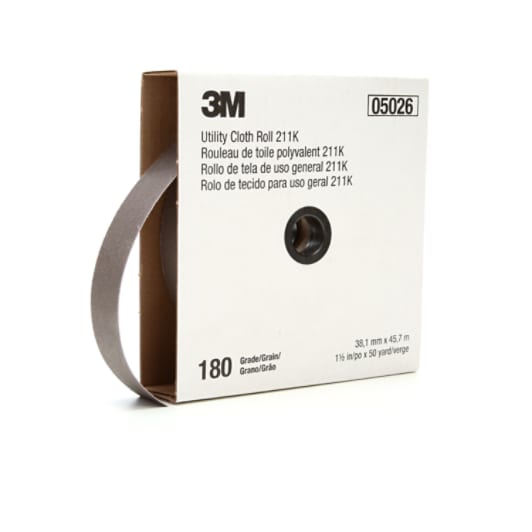 Cloth backing can be bent, twisted and folded, yet can be torn by hand
The Cut and Durability of Aluminum Oxide
Scotch® Electrician's Abrasive Roll A-3 contains 120-grit aluminum oxide suitable for general maintenance tasks on ferrous and non-ferrous metals. Aluminum oxide is a popular choice among industrial professionals because of its fast cut-rate and long life. This mineral makes a tough, durable abrasive that self-fractures to expose fresh cutting edges. Due to its fast cut-rate, hardness, and strength, it is widely used in grinding applications in addition to sanding and finishing applications. Aluminum oxide is suitable for a wide variety of materials in both woodworking and metalworking, including ferrous alloys.
Keep our versatile Scotch® Electrician's Abrasive Roll A-3 on hand for general use wherever your work surface may be charged with electricity.