Scotch® Aluminum Foil Tape 3311 is a dead-soft, general purpose, aluminum foil backed tape with a paper liner designed for maximum adhesion over clean, dry surfaces. It features a high tack, pressure sensitive, rubber adhesive which is ideally suited for difficult to adhere to surfaces such as low energy substrates.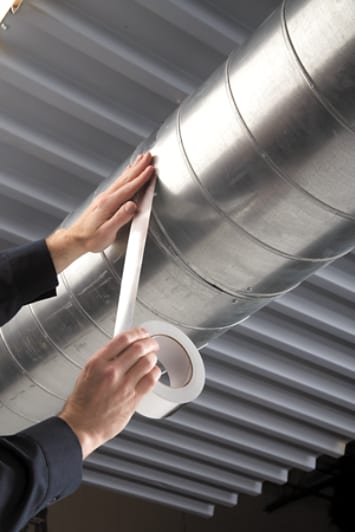 Bonds on contact
Resists Flame, Moisture, Weather, UV Degradation
Our Scotch® Aluminum Foil Tape 3311 is an excellent choice for general purpose repair and maintenance, and for temporary and emergency repair of metal surfaces. The sturdy foil backing is set on a paper liner to preserve the adhesive and aid in the ease of deployment. This tape resists flame, moisture, UV degradation, water vapor, odor and smoke transmission. It is also chemically resistant, thermally conductive, heat reflective and light reflective - making it an ideal choice for sealing aluminum faced insulation seams and joints.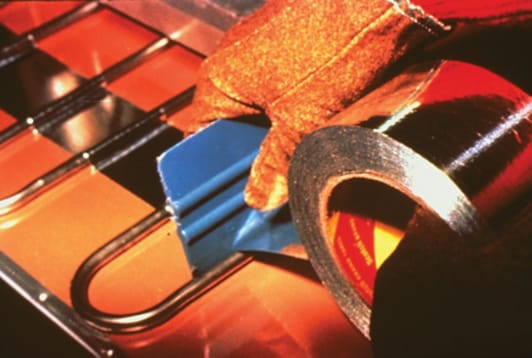 Securely holds copper cooling tubes to refrigerator panels
Can Be Used in Most Weather Conditions and a Wide Variety of Temperatures
The conformable backing allows adhesion to a variety of substrates and wraps over the most irregular surfaces. When deployed, the tape acts as a vapor barrier to insure the integrity of insulation systems at the seams and joints. This versatile tape can be applied in most weather conditions, is UL 723 rated, and performs exceptionally well in a wide range of temperatures ranging from -10°F/12.2°C to 180°F/82.2°C.
Learn more about 3M™ Foil Tapes
(PDF, 2.21 Mb)