Dynatron™ Auto Seam Sealer Caulk is a fast-skinning, permanently elastic, non-sagging formulation that is brushable and paintable. This sealer provides excellent adhesion to bare metal or painted surfaces and is a non-staining, all-purpose autobody joint and seam sealer.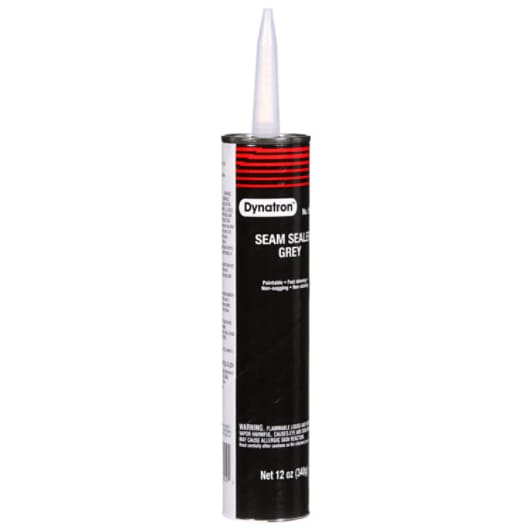 Provides excellent adhesion to bare metal or painted surfaces
Versatile Seam Sealer
Dynatron™ Auto Seam Sealer Caulk lay down well on both bare metal and painted surfaces. Our sealer offers high adhesion and has a thick consistency that makes it less likely to drip, sag or run out of the gap being sealed. It dries quickly with little shrinkage. Our sealer creates a water-tight repair that stay in place without cracking. Recommended applications include fresh welds, floor seams, trunk seams, drip rails, voids and gaps.
Easy to Use with Fast Results
Our seam sealer formula can be brushed or painted on with exceptionally high quality results. When desired, it can be feathered out to a thin layer. The sealer starts to skin in about 10 to 15 minutes and should be fully hard by the next day.
Benefits of Seam Sealer
Applying seam sealer can fill gaps and voids that otherwise could lead to water intrusion and eventual corrosion and rust. Seam sealer can also block moisture intrusion that can result in mildew and mold growth in certain areas.
Learn more about Automotive Aftermarket products
(PDF, 69 Mb)