Constructed of polyethylene film over a dense cloth with an aggressive rubber adhesive, 3M™ Extra Heavy Duty Duct Tape 6969 is an economical tape featuring industrial strength, easy hand tearability and abrasion resistance. It offers 60-day clean removal for indoor applications. Moisture resistant, with a tack-free roll edge, this tape is ready to take on tough jobs such as bundling pipes, hanging heavy sheets, securing trip hazards and hanging plastic sheeting.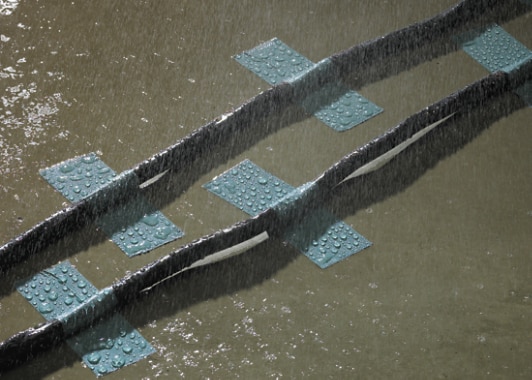 Rubber-based adhesive provides instant stick, even on moist surfaces
A Tape with Versatility
Originally developed for heating, ventilating and air conditioning (HVAC) applications, duct tape is used today in a variety of maintenance, repair and construction settings. Our 3M™ Extra Heavy Duty Duct Tape 6969 was tested in accordance with UL723, NFPA 255, UBC 8-1 and ASTM E84. Due to its ability to remove cleanly, it is an excellent economical choice for MRO/construction as it adheres reliably to most substrates. Available colors include silver, black and olive. The tape can be used at temperatures as high as 200°F for up to 30 minutes.
We offer 3M™ Extra Heavy Duty Duct Tape 6969 in a variety of colors to enhance utility and improve appearance. Our sturdy cloth-reinforced tape can be torn from the roll and sticks instantly, providing a wide range of convenient solutions.
Recommended Applications
Patching
Bundling
Reinforcing
Tabbing
Taping/splicing insulation
Capping pipe
Securing conduit ends
Marking
Labeling
Temporary repair
Hanging polyethylene drapes
Protecting against light sandblast overspray
Built to Stick
3M's family of rugged cloth and duct tapes adheres to most surfaces for applications ranging from bundling to moisture proofing, sealing to splicing, reinforcing to hanging poly drapes. Available in a variety of colors and strengths, they're known best for their hand tearability, high tensile strength and conformability.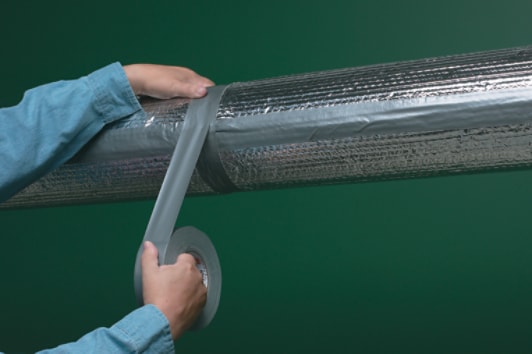 Thick backing heightens tensile strength, so you can tackle tough jobs