The 3M™ Hookit™ Purple Clean Sanding Abrasive Disc 734U features a fast cutting, long lasting abrasive for use on tough gel coat, shaping plastic filler and other aggressive sanding jobs. Available with hole patterns that evacuate dust for cleaner sanding and reduced loading. And our 3M™ Hookit™ attachment system makes disc change-outs fast and easy.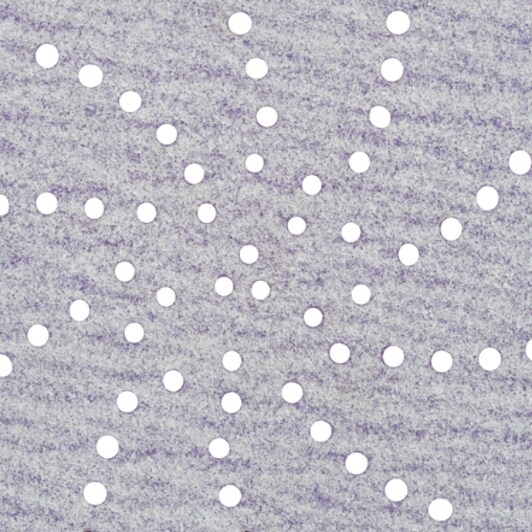 holes to give dust a better escape route, moving more dust away from your finishing surface without loading the disc
Added Power for Tough Sanding Jobs
Combining a range of coarse grits with features that increase productivity and reduce cycle times, our 3M™ Hookit™ Purple Clean Sanding Abrasive Disc 734U is great option for your sanding jobs. Supported by versatile C-weight paper, the mineral abrasive delivers professional results while improving the bottom line in collision repair.
Hard, Tough and Sharp
Aluminum oxide is popular among collision repair professionals because of its fast cut-rate and long life. This natural mineral makes a tough, durable abrasive that self-fractures to expose fresh cutting edges, keeping it sharper longer than traditional natural abrasives. Aluminum oxide is suitable for a wide variety of metalworking materials including ferrous alloys. These discs sand faster to improve technician productivity and reduce labor costs, and the consistent finish reduces rework.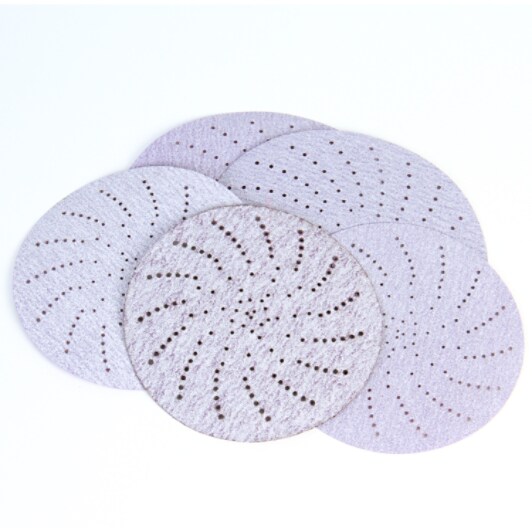 Premium abrasives deliver consistent performance
Our Hookit™ Attachment System
3M offers a complete line of hook-and-loop style Hookit™ discs for work spaces where adhesive backed discs may become contaminated by dust, dirt, or flying debris. Hookit™ discs conveniently and firmly attach to a hook-and-loop backup disc pad (sold separately) on a random orbital sander. It's simple: just attach the disc and start sanding. It removes just as cleanly and easily, and can be re-used again and again for the extent of the abrasive life.
Better Science for Better Sanding from 3M
The 3M™ Hookit™ Purple Clean Sanding Abrasive Disc 734U delivers strength, durability and long-lasting efficiency for improved throughput across your entire collision repair operation. It is another excellent example of how 3M brings out the best in automotive collision repair projects: Science. Applied to Life.™