Used for grinding door skins, MIG welds or any kind of metal or fiberglass grinding. Other applications include paint, rust, and weld removal and metal work. 3Ms standard class abrasive.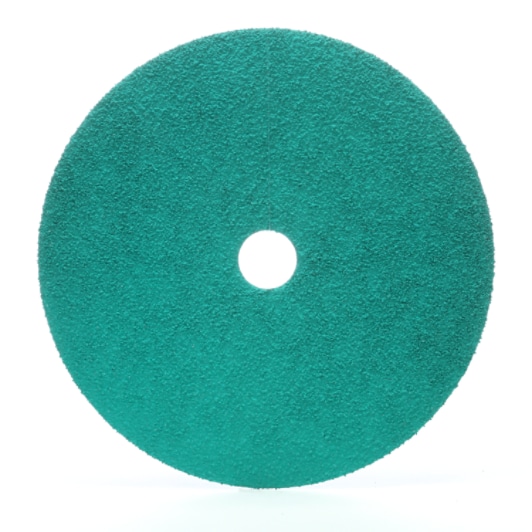 Performance grinding discs are easily changeable for all types of uses
Our 3M™ Green Corps™ Fibre Disc are designed to hold up to a heavy workload and are ideally suited for such applications as grinding door skins, coating removal, paint removal, gasket removal, rust and weld removal, general metal work, and clear coat applications on metal, plastic or fiberglass. These performance grinding discs are easily changeable with a rub and retainer nut design onto an appropriate grinding tool.
3M™ Green Corps™ Fibre Disc makes use of our 3M™ Ceramic Abrasive Grain, which offers exceptional durability and improved cutting efficiencies. The unique "stay sharp" crystalline structure of the ceramic grain continually generates fresh cutting edges on the surface of the workpiece, ensuring an exceptionally fast and sustained cut. The
fast and uniform cutting action
(PDF, 218.2 Kb) helps to increase productivity and throughput. Additionally, the grain can withstand medium to high pressure production environments, contributing to the abrasive's long service life.