Foam tape for jamb masking and other areas that need to be sealed during painting.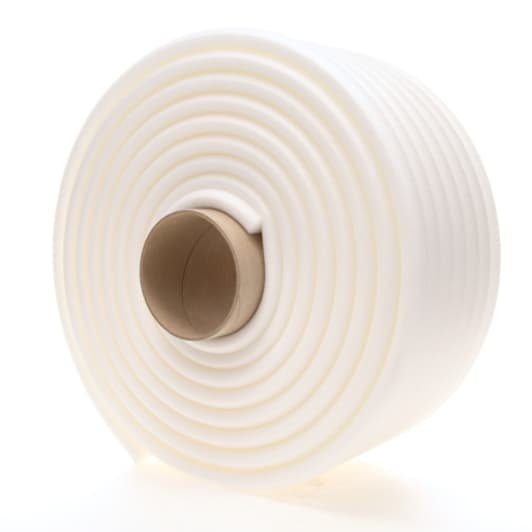 For jamb masking and other areas that need to be sealed during painting
Softens Paint Lines
3M™ Soft Edge Foam Tape eliminates rework due to unwanted overspray and hard paint lines. Ordinary flat masking tape can leave hard paint lines when used inside jambs, or must be rolled in order to create a soft edge. Because of its unique three-dimensional construction, 3M™ Soft Edge Foam Masking Tape produces a virtually undetectable edge faster than traditional jamb masking techniques. It seals door jambs and other openings to protect them from paint overspray. In addition, dust and other contaminants are contained, preventing them from ruining your paint job. The tape can also be left in place during paint finishing to help reduce compound and polish sling from entering jamb areas.
Learn more about Masking Solutions Products.
(PDF, 929.67 Kb)
Made for the Unique Needs of Automotive Body Technicians
Our foam tape makes the job easier while improving end results. If the tape is not perfectly positioned the first time, that's not a problem – specially formulated adhesive allows for removal and repositioning. This masking tape is also designed to withstand paint booth bake cycles, ideal for automotive restoration and paint work.
Learn more about 3M Automotive Aftermarket products.
(PDF, 68.63 Mb)